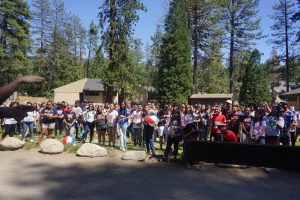 99% of Future Leaders graduate from high school and 90% attend college
Most Future Leaders graduate in the top 15% of their senior class.
97% of the summer Leadership Conference staff consists of IEFLP Alumni.
Costs of $825 per participant are paid entirely through donations.
The staff members who make the week-long conference happen are all volunteers.
More than 80 other volunteers contribute their time and efforts before and during the Conference.
Many of our student participants and their parents return in subsequent years to contribute time and financial support to the program from which they benefited.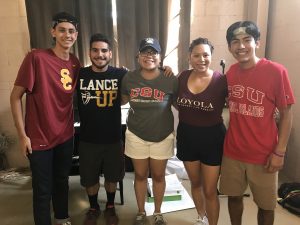 A significant number of Future Leaders are selected to attend other prestigious leadership programs in high school (Hugh O'Brian, AMAE Sacramento Conference, California Association of Student Councils [CASC], Boys' and Girls' State, etc.).
Several Future Leaders have been named to internship positions with government agencies.
Many Future Leaders receive local scholarships for college attendance.
Future Leaders run for and are elected to leadership positions in their schools.
For THIRTY-NINE YEARS IEFLP has produced successful students and citizens.